Loft Conversion Types
When considering a loft conversion, it is important to understand the four main variations available. Which type you decide to use for your conversion will depend on your specific ideas and how you want to utilize the space available. The design of your existing roof is important to note, as is the height and floor space, your budget, any planning restrictions and your own personal preferences.



[A] Velux Conversion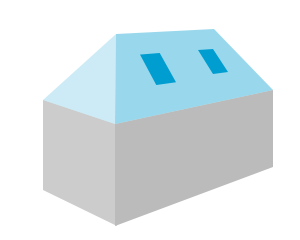 Roof light and Velux conversions are the same. Velux are the leading manufacturer in the UK for roof windows with over 50 years experience producing windows. Velux conversions are usually very cost effective and donít normally need planning permission.



[B] Dormer Conversion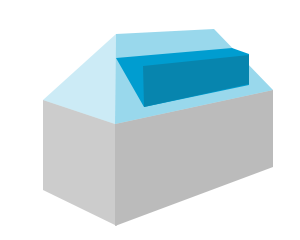 A dormer conversion is an extension to your existing roof, which will allow for additional floor space and headroom. Dormer loft conversions can protrude from the roof slope at the rear of the property. These conversions can be built in a wide variety of styles and sizes. The interior of a dormer will normally have a standard horizontal ceiling with vertical walls, compared to the normal diagonal sides of a conversion.
Although these types of conversions are not always the most attractive from the outside, flat roof dormer loft conversions can give you a maximum amount of additional internal space.

[C] Mansard Conversion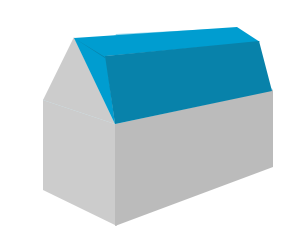 A mansard roof has two slopes, the lower slope is close to vertical at 72 degrees and the top section of the roof is almost horizontal. This style of roof is named after a 17th-century French architect Francois Mansard (1598-1666) who used this design of roof on many of his buildings. A mansard roof has the advantage of maximizing the available space within your loft.


[D] Hip To Gable conversion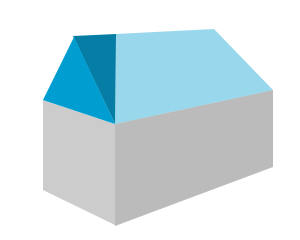 A hip to gable conversion can mean major changes to the roof. The gable wall is built up to the ridgeline and a new section of roof is built to fill the gap. As a rule, properties with hip roofs tend not to have enough internal space for a conversion to be practical so a hip to gable conversion is the best solution.





With your imagination and ideas and with our professional help, your loft could be transformed into a versatile living space. A loft conversion allows you to add space without having to move. And will probably add value to your property as well.


Loft conversions vary enormously in both cost and make-up. This partly depends on the size and the shape of the roof. Simple roof shapes are invariably easier to convert, but also much depends on how you choose to use your living space.


We have many years experience in Loft Conversions.
What ever your requirements or ideas please do not hesitate to contact us.