Kitchen Design Service

This is Free Service provided in partnership with Howden Design Service.

Howden Kitchen Design Servcie works with Southwest Builder to make the most of your available space.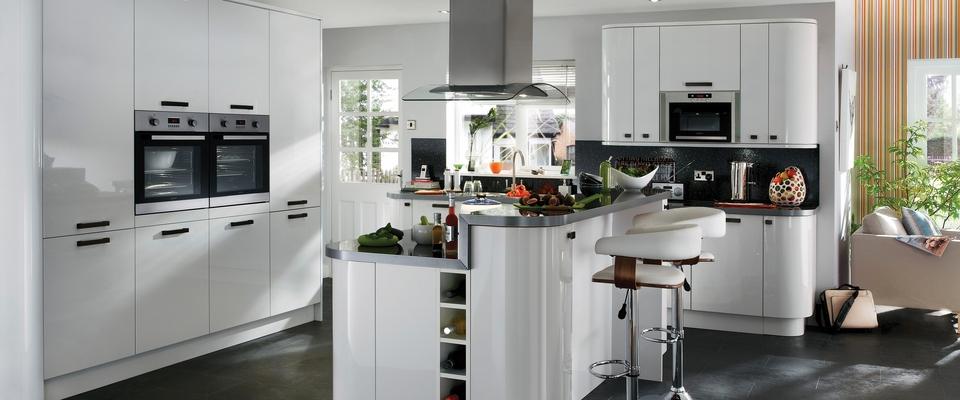 Howden Kitchen Design Servcie works with Southwest Builder to make the most of your available space.
Howden's Joinery offers a free CAD planning and design service. Take some time to think about the style of the kitchen you want and the steps below.

Step 1: What will you use your kitchen for?
The kitchen is the heart of the home. How you use the space will depend on your individual preferences and lifestyle. For example, your kitchen will be both the focal point and functional centre of your home. You may want to entertain as well as cook, relax or work. Your kitchen could also be the area where other domestic chores are carried out, including washing and cleaning.


Step 2: How much available space do you have?
Whether you are replacing an existing kitchen or extending your room, the available space will determine the shape of your kitchen and the right design will maximise it.

Step 3: What type of layout would you like?
The 'working triangle' concept is an established method of kitchen planning. The cooking area, refrigeration and sink are positioned to form a triangle to create optimal working space, and this can be extended further to include a food preparation area.
All kitchens tend to have one of four basic layouts. They can be Galley or Linear, but most are L-Shaped or U-Shaped and may feature an island unit. A good kitchen design correctly allocates each working area within the chosen shape to result in a well organised, functional kitchen.
Contact your local trade professional who will arrange for one of our designers to come out and measure your kitchen. They will discuss your requirements and our complete offering of appliances, sinks, taps, worktops, flooring, accessories and joinery.
We will then plan your kitchen, which will include a 3D plan as well as a walkthrough video. This can be emailed directly to you so you can share with friends and family.
Step 4: Contact Southwest Builders OR Marcus at Howden to arrange the site visit and appointment.
For more information contact Southwest Builders OR Marcus at Howden


Howdens Joinery Merton

Unit 12

Nelson Trading Estate

Morden Road

Merton

SW19 3BL

Tel: 0208 544 1415

Fax: 0208 544 9181

E-mail: merton@howdens.com

Web: www.howdens.com

Store Manager: Mani Soor,

Kitchen Designer: Marcus - Tel: 0208 544 1415, E-mail: merton@howdens.com

We, also have over 20 years experience in House Refurbishments, House Extension, Kitchen Installations and Bathroom Installations.

What ever your requirements or ideas please do not hesitate to contact us.