Building Control - Also know as Building Regulations

A Building Regulation is also known as Building Reg OR Building Control OR BC.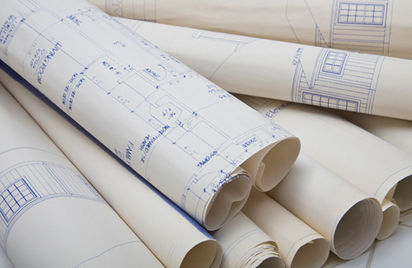 Extension to the House or a Loft conversion or a Basement Conversion is a major change to your home and there are a number of building regulation areas that need to be complied with. We recommend that you apply for this via your Architech or via us. We strongly recommend that you do this, to cut corner and to omit this important part is a false economy.

By side-stepping the Building Regulations, you might save some cash at the time, but you could knock thousands off the value of your home, find yourself living in a death-trap and facing a whopping fine and your home may become unsaleble!
Building regulations are designed to ensure that the building work meets current building regulations standards.
A building regulation certificate will ensure that your loft conversion is carried out to safe standards and the conversion is recognised by Property Valuer , Estate Agents and Banks and Buiilding societies for the mortgage.
Building control protects you and the general public by ensuring that buildings are safe and healthy places for people to be in. Comprehensive regulations are laid down concerning materials and methods of construction, assessment of plans and mandatory site inspections confirm that the building work you undertake conforms to current Laws and Safety requirements.

A Building Regulation (Known as Building Reg OR Building Control OR BC) considers the following areas of build.
Design & Planning

If your loft conversion is not properly consulted, you may be breaking the law, if you live in a conservation area or in a listed building or more commonly-your permitted development rights are withdrawn [very common in new estates] your loft conversion may be not permitted you may be breaking the law.

We will be aware of all the planning and building regulation requirements wherever your property and can advise accordingly, so you do not waste your money on an ill advised conversion.

Structural Stability

It may be comforting when a local builder waves a cheap price at you for your loft, but has a structural engineer been consulted, your loft space is not designed for habitation and a conversion requires professional input.

A structural engineer that understands loft conversions is ideal professional overseeing and calculating the correct calculation for your home.

The new floor, walls, stairs, windows and chimney all require structural calculation to ensure structural stability. Structural stability can only be achieved when s a structural engineer calculates the correct steels and joists etc.

Fire Protection

Building regulations ensure that the correct means of escape are built with the correct smoke detection, insulation, fire escape windows and build materials in the right locations.

The correct materials include fire doors, wall construction and stair type.

There are important considerations for existing stairs that start in open lounges.

Insulation

Apart from heat retention and fire safety, using the correct "u" value insulation will ensure heat reflection and sound insulation is attained.

Ventilation

Adequate ventilation will ensure there is no condensation resulting in an unhealthy environment. A vapour protection layer is included to prevent roof spaces from condensation.

Electrical Safety

An electrical safety certificate is required for the final building regulation certificate.

All our Business is from recommendations. We can advice you for Planning Application, Building Regulations and Party Wall matters.