House Extension
We at Southwest Builders can help you to make your dream House Extension.



Building an extension is a great way to create extra space. Whether it's to accommodate your growing family, or simply to help you spread out a little
Extending the house is an economical way to provide for the extra space needed whilst maintaining all of the comforts of your existing environment and lifestyle. In addition to this the investment in your current property will most definitely be reflected in its property value.

There are several factors to consider when planning and building an extension.
Will you require planning permission or building regulations?
Will you require structural calculations?
You are allowed to build under permitted development approximately 70metres cubed, subject to no previous construction work.
How much will it cost?
For building a single story extension an approximate guideline price of £1300 -1600 per square metre. We can give you no obligation quote.
Will the original, central-heating boiler capable of further expansion.

Will the builder install our kitchen or bath-suite?
At Southwest Builders we can help with planning and structural engineer that can assist in the application of full planning or structural calculations or Building Regulations. All this is done via Architect from this website or Your appointed Architect.

Steel Beams


For House Extension - we always install steel beems if required or if specified by Archetect. This is very important for long term stability of structure of your home. Velux Loft Window. We work to very highest standards and high specifications so you know that you are getting the best for your House Extension.


Velux Loft Window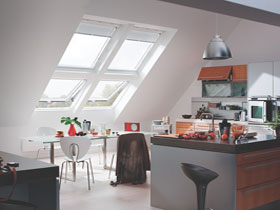 For House Extension Roof - we install recommend and install Velux windows. Thesa are very highest standards window so you know that you are getting the best for your House Extension.


We have many years experience in House Extension, Kitchens Installations and Bathrooms Installations.
What ever your requirements or ideas please do not hesitate to contact us.